Access Control Systems
Proudly Serving Norfolk, Suffolk, Cambridge, Peterborough,
Lincolnshire, Essex, and Customers across East Anglia
Recognised Access Control Systems
When site security is important to you, choose door entry systems from our company in Wymondham, Norfolk. Our company offers access control solutions that help you to monitor and restrict the movement of people, assets, and vehicles in and around a building. Get in touch today to request a free quotation.
Minimising Risks
Our access control systems help you to prevent damage or loss of capital assets. What's more, they reduce the risk of personal injury incurred to staff and visitors.
The applications of access control solutions range from controlling a single entrance door to managing a large, complex site. Physical access control systems are comprised of 3 main components.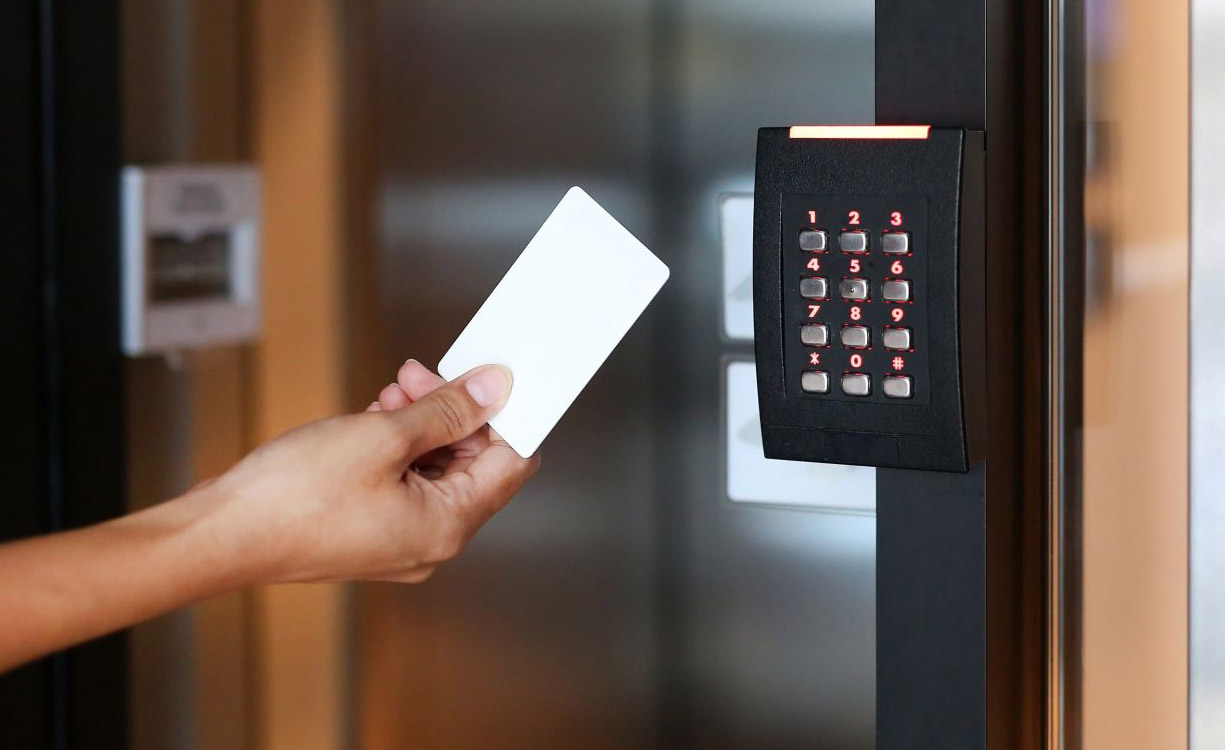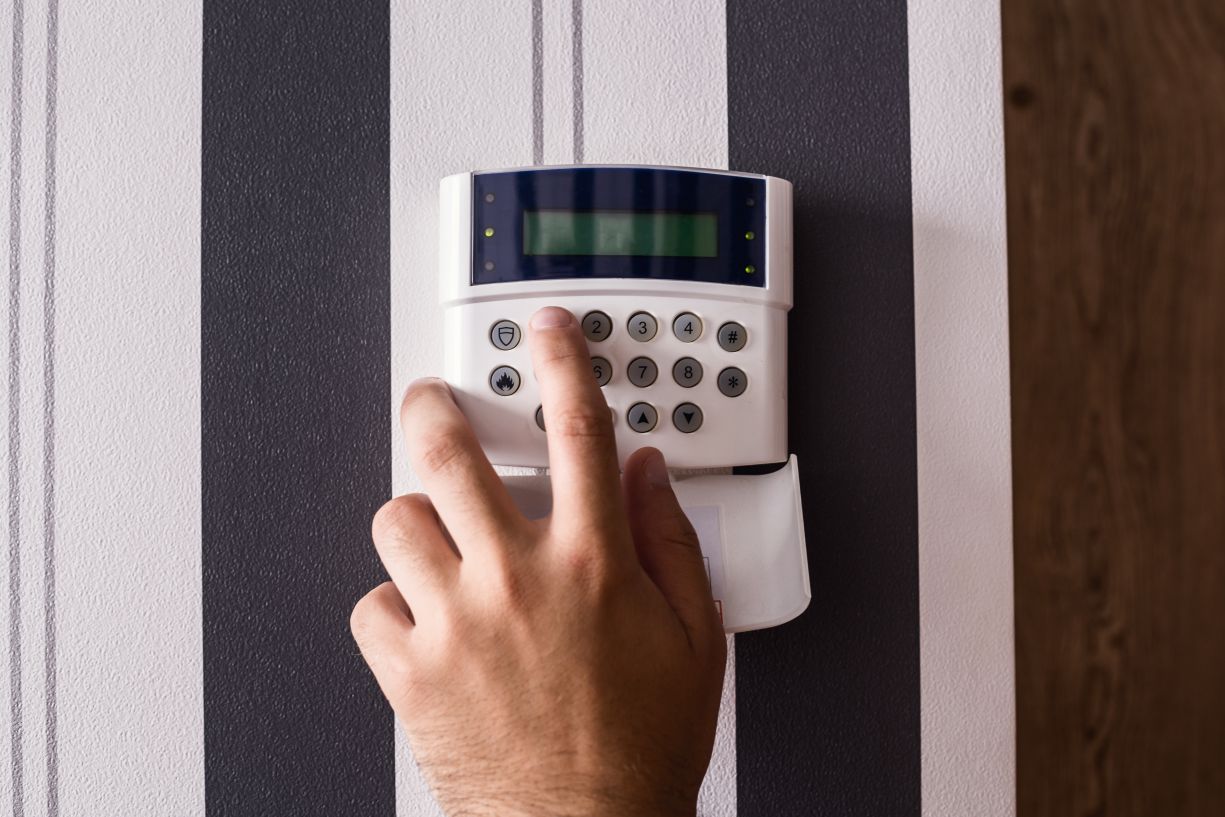 The Physical Barrier
A physical barrier prevents unauthorised personnel from gaining entry and provides a means of granting access electrically. Physical barriers include:
Doors fitted with an Electric Locking Device
Turnstiles
Parking Gates
Lifts
In the case of doors, a magnetic door sensor can be installed to monitor the door's position. You may then set an alarm to sound if the door is left open or opened illegally. Strict rules must be put in place to deter authorised users from allowing unauthorised people access through the door.
The Access Control & Reader
The physical barrier is electronically controlled by an access controller. This is combined with a reader that identifies people by their credentials. This may take the form of a keypad, card reader, or biometric scanner. Together, the access controller and reader provide the ability to identify an individual and authorise or deny their entry.
Access controllers may either be standalone or networked to a master PC-based access control system, which manages the user database for all access points. The PC-based system software can update each controller with the details of each individual's access rights.
PC-based access control systems offer a variety of additional facilities, such as:
Providing a user's location
Carrying out attendance and usage monitoring
Visitor management
Automatic door unlocking during emergencies or specifically assigned periods
Credentials
The identity of an individual is determined by a credential. This could be a PIN code, access card, key fob, or a unique human characteristic such as a fingerprint. In some cases, combinations of 2 or more of these credentials may be used to identify the person.
As with the fire alarm systems we install, we offer various services as part of our access control solutions. This includes:
Installation
Maintenance
Fault Finding
Training
24 Hour Emergency cal outs with full technical backup
Free Quotes
All you need to do to receive a free quote for our affordable services is get in touch with our professional team. For your peace of mind, every member of our team has been fully checked via the Disclosure and Barring Service.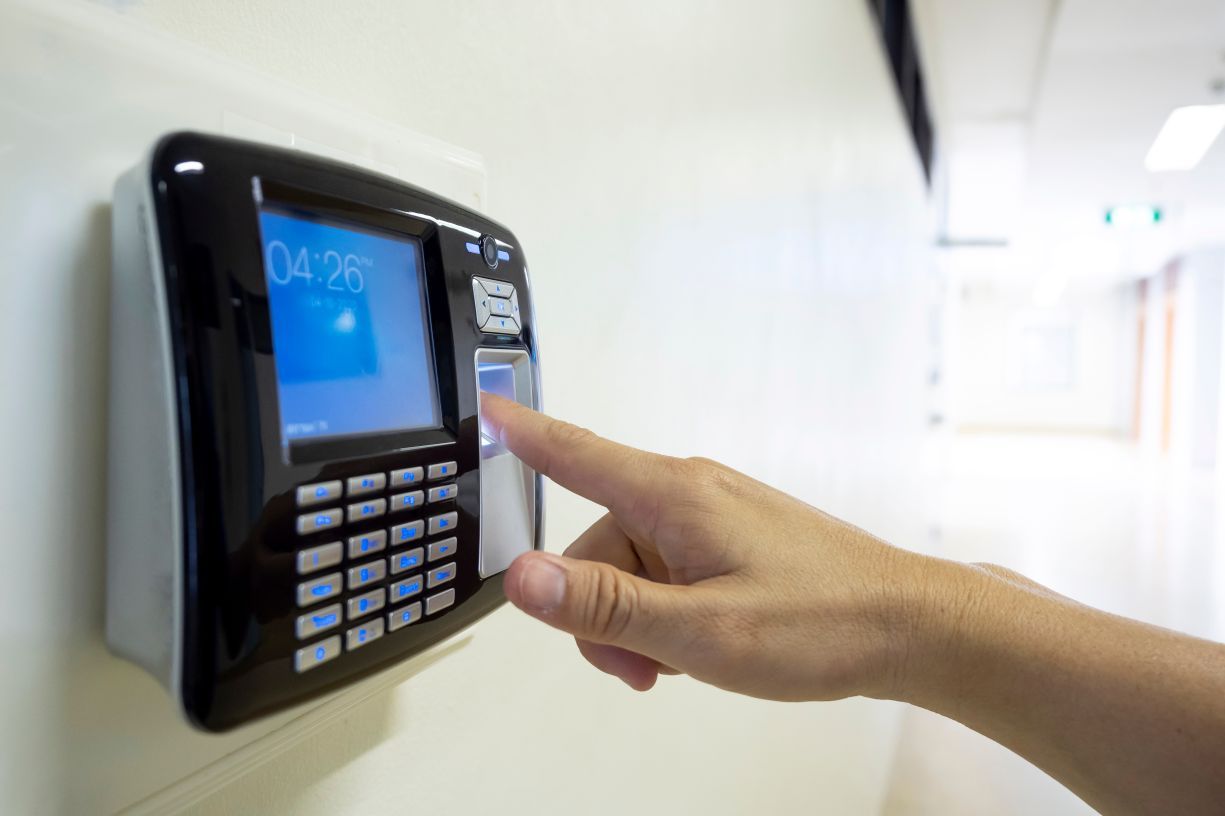 Comprehensive Access Control Systems
We install and maintain a variety of access control solutions, including door entry systems.