Fire Extinguishers
Proudly Serving Norfolk, Suffolk, Cambridge, Peterborough,
Lincolnshire, Essex, and Customers across East Anglia
Efficient Fire Extinguishers and Safety Equipment
For best-in-class fire-fighting equipment, turn to Norfolk Fire & Security. Based in Wymondham, Norfolk, our company offers an extensive range of fire safety equipment, including fire extinguishers. Additionally, we provide added safety measures in the form of effective emergency lighting. Get in touch today to speak with our team.
What is a Fire Extinguisher?
 A fire extinguisher is an active fire protection device that is used to extinguish or control small fires in an emergency. Fire extinguishers are not intended for use on an out-of-control fire, such as one which has reached the ceiling, or one which endangers the user due to the lack of an escape route or the presence of smoke or an explosion hazard.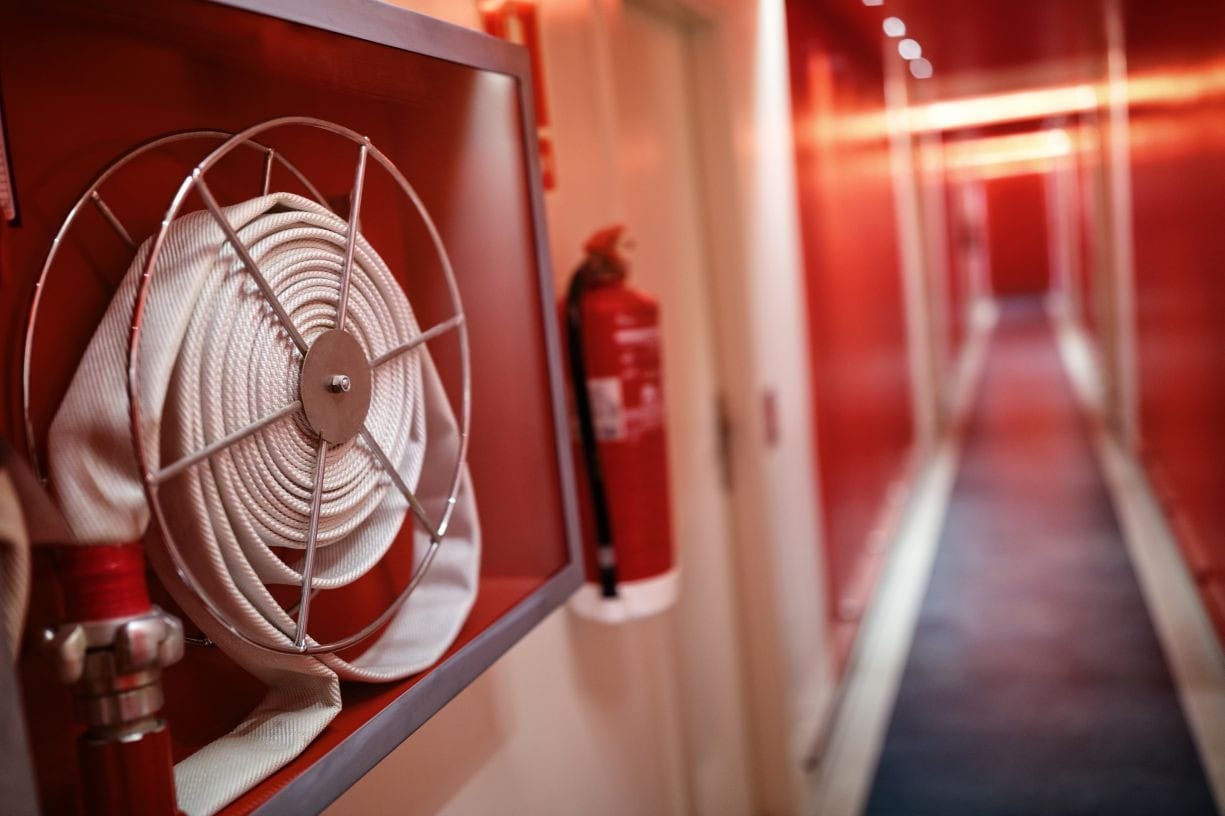 Types of Extinguisher
 There are two main types of fire extinguisher: stored pressure and cartridge-operated. In stored pressure units, the expellant is stored in the same chamber as the fire-fighting agent itself. Depending on the agent used, different propellants are utilised. With dry chemical extinguishers, nitrogen is typically used. Water and foam extinguishers usually use air. Stored pressure fire extinguishers are the most common type.
Cartridge-operated extinguishers contain the expellant gas in a separate cartridge that is punctured before discharge, exposing the propellant to the extinguishing agent. This type is not as common and is used primarily in areas such as industrial facilities, where they receive higher-than-average use. They have the advantage of simple and prompt recharge, allowing an operator to discharge the extinguisher, recharge it, and return to the fire in a reasonable amount of time.
Unlike stored pressure extinguishers, cartridge-operated extinguishers use compressed carbon dioxide instead of nitrogen, although nitrogen cartridges are used on low-temperature models. Cartridge-operated extinguishers are available in various types, including:
Water
Wetting Agent
Foam
Dry Chemical
Dry Powder
Why Choose Us?
Our family-run company provides and installs intruder alarms, CCTV systems, and access control solutions. These quality products offer the greatest possible means of securing and protecting your property. We take great pride in our work and operate under a simple mantra – "if we wouldn't want it done, we won't offer it." As a result, you'll find our assistance to be helpful and affordable.
Professional Associations
Norfolk Fire & Security is a member of several professional organisations. We are NSI silver-certified contractors, and Safe Contractor™ approved.
Effective Firefighting Solutions
We stock a range of firefighting equipment, including fire extinguishers.